How it works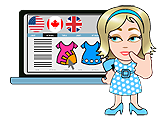 Browse through U.S. online stores and select your product of choice. In addition to the American shops we have featured on our site, you can buy at any other online store.
Please Remember: If an online store asks for your country, be sure to select USA!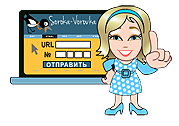 Now, using our order form, let us know what you have selected. Simply enter the link (URL) to your product's page into our Order Page (orange button), as well as required product details like the size and color.
Also note that, by adding more information about your product, you help us locate your product more accurately. We will check and confirm everything , but this helps process your order a bit quicker!
IMPORTANT: Do not enter the URL of your shopping cart. Only send individual links for each item you want ordered. A more detailed explanation can be found here.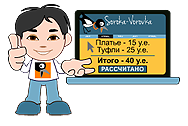 Your order is now being processed at lightning speed! If you have placed your order during our working hours, then it shouldn't take more than 1-2 hours to process it. After processing your order, we will then send you an email confirmation with a proposal to log into your account and see a detailed calculation of your order total. We can let you know what your calculated price is via Skype, Email, or by phone all depending on what you prefer. In any case, you will always be given the exact amount before you pay for your purchase. No hidden fees whatsoever, we promise.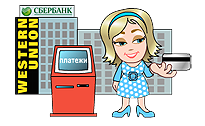 Payment works in a two-step process:
Step 1) You pay for your online goods and for the domestic US shipping of the goods to our US warehouse (often US shipping is free), and our service fee.
Step 2) And later when your parcel is put together, you would pay for overseas shipping to you.

Please Remember:
When paying via PayPal, separate your dollars and cents using a period, not a comma. (E.g: $120.25 not $120,25)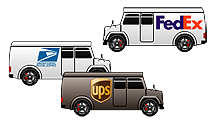 The time it takes for your online purchases to get to our facility is about 2-7 days. In the US there is no delivery on Sundays and national holidays. Delivery from the online stores is almost always reliable and inexpensive; in most cases it is free and fast.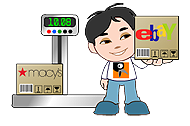 We will receive your order at our warehouse and now it is time to prepare it for its final voyage to you! The period of the preparation of your goods is 1-2 days since we received it. Now that we know the total weight and size of your parcel, we can provide you with exact shipping cost to you from the USA (the second step of the payment). We offer you several different shipping options to choose from.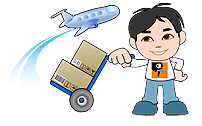 After we shipped out your order, your account on Soroka-Vorovka will be updated with a tracking number for your parcel. Delivery from the US to your country will take about 2-4 weeks. The workload of the customs in your country can affect the speed of the delivery. For example, it would take longer for a parcel to reach Russia than Kazakhstan or U.A.E., simply because Russian cities can be busier than other smaller countries.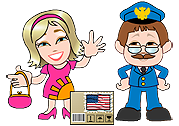 You received your order! Hooray!
Please don't forget to leave us feedback about your experience. We appreciate all feedback. Thanks for ordering!
We are looking forward to helping you with shopping and shipping from USA, again!